We all know how it easy it is to be approved for an online loan in Nevada. What many of us don't know is the fact that it used to be very easy to get approved for a bank issued payday loan. The banks didn't refer to these loans as payday loans but that's what they were. About a decade ago, most of the largest banks in the country rolled out what's called a direct deposit advance. These were essentially short term loans that were backed by the collateral of a customers upcoming direct deposit. Much like Las Vegas payday loans, these advances came with high interest rates and further penalties if they weren't paid back in full. Many of these loans actually had higher interest rates than the much maligned payday loans!
Direct Deposit Advances were probably more popular than traditional payday loans just a few years ago. Anyone could have walked into their local branch in Las Vegas or Reno and received a few hundred dollars as an advance for their next deposit. These payday loans were very popular in cities like Las Vegas right when the recession hit. Many finance companies that are doing so well right now made millions of dollars off these loans that they tried to spin as customer service products. The only difference is the bank marketing departments would never refer to these financial instruments as a short term loan. Many of the highest rated banks were making millions off this financing but the Federal Government decided to put a stop to it. What's interesting is that many financial companies like Wells Fargo and Chase have long been against payday loan companies. They say the rates are too high and too many people are taken advantage of. Now we know how the banks really view the situation!
Once the Government was clued into what was happening they made sure to put a stop to this practice. The Office of the Comptroller issued a statement saying deposit advance loans needed to be affordable. It was obvious to everyone involved in the situation that banks were trying to make Nevada payday companies look bad.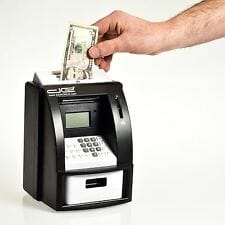 All the while they were rolling out lending products with higher interest rates than what was provided by Las Vegas payday lenders. There may be some debate about the difference in rates, but it's apparent that these loans had much higher rates when compared to Nevada installment loans. Even today, most installment loans in Las Vegas are looked at as having high interest rates and fees but there was never any issue when the banks did this a few years ago. In 2014 the Government mandated that banking institutions need to disclose more information to their customers who take out these direct deposit advances. Instead of doing this most banks decided to scrap the short term lending programs. Now this type of loan is exclusively provided by companies with physical offices in Nevada.There are also many companies who provide online loans in Nevada.. These online lenders tend to have higher fees than the traditional lenders you see in Las Vegas or Reno. Make sure that any lender is registered with the state of Nevada. They also need to fully disclose their lending practices and payday loan details.