Nevada Payday Lenders is here to help you get funded by a payday loan lender in Nevada. We all know that regulatory changes can impact your ability to get an online loan in any city all throughout Nevada. Many of our online visitors come from the Las Vegas metro area. But that doesn't mean you can't get a loan if you live in Reno or Searchlight! All lenders that offer loans in Nevada will lend to consumers across the state. It doesn't matter where you live as anyone can apply entirely online.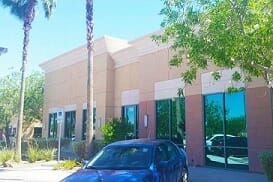 The main goal of our site is to list all the online companies that fund payday loans to eligible consumers in Nevada. With that, don't only use our site to settle on an online payday lender! Check out our blog posts and articles about the ever-changing state of the payday loan industry in our state. Also, feel free to use our financial tools and resources so you can be more aware of how a cash advance works.
About Nevada Payday Lenders
As of this year, we have updated our financial tools and resource information. You can now check on the latest regulatory updates in the state by going straight to our homepage. We've also listed some recent changes that have caused a few retail lenders to close up shop. Even though we've seen lenders leave the state, there are still companies out there ready to offer retail and online loans. As of late 2021, we have a dozen local companies on our list of Las Vegas payday loan companies. We assume that's not going to change much even with the recent city and county changes.
How Our List of Local Payday Lenders In Nevada Can Help You
Don't hesitate to contact us if you have any questions or comments about Las Vegas Payday Loans. We're not a law firm, and we're not here to give you legal or financial advice. There's a lot of information out there about installment and payday loans. You need to verify everything you read online and make sure your lending decision is in your best interest. It's best to consult an attorney if you need specific help or if you have questions about the legalities of online loans in your state.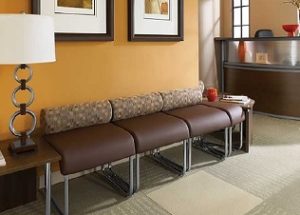 We created this site to help you through the lengthy process of applying for financing. We're not here to help decide whether an online loan is right for you. Don't rely on this site for any specific financial or legal regulations regarding payday lending. That information is better sourced from the Government sites such as the Nevada Department of Finance. That site has incredible and timely resources for consumers in need of financial advice or regulatory help.
Use Our Site To Find Payday Loan Companies Near Me
We are only here to offer general information about the payday loan industry in Nevada, with Reno and Las Vegas being our focus. While most local companies have been offering payday loans for years, you can often count on the rates and lending requirements to change. So it's important to stay current on underwriting limits and loan payoff terms for each offer. We list many local lenders, but there are always going to be companies we miss. Please drop us a line if you think we're missing out on any companies that fund payday loans to Las Vegas residents! Or let us know how we can make this site better. We're always open to new ideas with the goal of making the online loan application process that much easier! You can reach us by email at info@nevadapaydaylenders.com.
Nevada Payday Lenders
Phone: 702-605-0371
8465 W Sahara Avenue
Suite 111-542
Las Vegas NV 89117