Short term loans are a convenient, quick, and easy source of online funding. This is one of the main reasons why they have exploded in popularity over recent years. They have helped countless people make ends meet until their paycheck arrives. Yet, despite payday loans being easy and convenient – they are still a loan from a financial institution. This means there's a simple qualifying process to follow. And while it's easy to apply, it's important to know what to look for to avoid rejection. Not much has changed when it comes to navigating the underwriting process. But it's critical to know what to expect when you deal with payday loan companies. With that in mind, today we are going to look at the 3 steps involved in applying for a payday loan in Las Vegas.
Research the companies that provide Nevada payday loans for people with bad credit
The first (and most important step) in applying for a payday loan starts with you. You need to do research and fact-finding to figure out what you need (and who you need it from). You should check exactly how much you are going to need from the lender. Look at your expected expenditure and add it all up (while being as accurate as possible).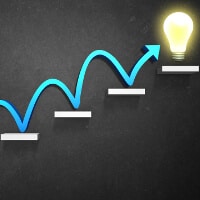 It's tempting to do a ballpark estimate here, but you should spend time figuring it out. Look into whether your lender has a license in the state of Nevada. They may also need city specific licenses in cities such as Las Vegas or Henderson. Investigate and find out if the finance company is who they say they are. It's no secret that the convenience and speed of a payday loan come at the cost of a higher than average interest rate. By only requesting exactly what you need, you can reduce your monthly costs.
Do some research and compare different Nevada payday loan companies that you are happy to work with. Not all payday loan lenders are the same. Some will have hidden fees and charges, and some will have better interest rates than others. Spend an hour or so of your time looking at rates, offers, and reviews. Most borrowers can save a decent amount of money that they would otherwise spend on interest (even on small loans). Once you know exactly how much you need to borrow and you have found a suitable lender it's time to submit your application. This is almost always quick and easy and you'll be done from start to finish within 10 minutes at most.
Learn how to navigate the online approval process
The approval process is the part of the process where things are out of your hands. There's not much you can do here to speed things up (or increase your chances of success). The only exception to this is when you've been asked to provide supporting documentation. Extra documents can verify a thing or two to make the lender feel better about approving your loan. Lenders can ask for many documents, it would be unwise for us to attempt to list them all here. In some instances, Nevada lenders may ask to see more documentation. This is especially true with cash advance lenders and car title loan firms. Companies with offices in Las Vegas will want your recent paychecks. Some underwriters will need your checking account information. They also may want to know what your credit report score is. Note: You will not always be asked to provide supporting documentation with your application. Different lenders have different criteria that they use to check applicants. It's possible that you will never be asked to submit any documents at all. Due to the time-sensitive nature of payday loans (people often need emergency cash to keep them going until payday). The approval process is very quick compared to a traditional loan. In most cases, you'll get an online response within 24-48 hours, but it can be as quick as an hour or two after application in some instances. Compare this process to what you see with the Southern Nevada Regional Housing Authority. You should see it's not as difficult to get fast cash when you see how long it takes to get help with a mortgage!
Ensure Loan Approval by Making On Time Payments
The last step is the eventual approval (or rejection) of the application. You can apply with a different lender if you get a loan refusal. Be warned, submitting an application with many payday loans in Las Vegas can harm your credit rating.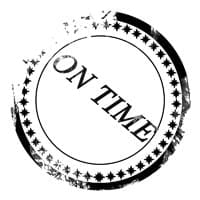 Once you get approval you will then need to make arrangements with the lender. The first step will be coming up with an initial payment of the loan. This will often be done in the form of a wire transfer to your bank account, but other payment options are available with certain lenders. Once your next payday comes along (or when the repayment is due to start) it's very important to make sure you are ready to start paying back the loan. You should pay the entire loan back at once. Like with any loan, this will lower the amount you pay in total for the service. Again, this is a particularly good idea with payday loans. It's due to the higher interest rates that are associated with speed and convenience of the service. At the very least make sure you pay the minimum repayment on (or before) the deadline. Do not be late, check that you have everything correct. Simple errors can result in costly consequences that can get out of hand. Falling behind on a personal loan can damage your credit. If you become delinquent on a car title loan you can lose your vehicle title!
So there you have it, the 3 steps to getting a Las Vegas payday loan. It's not rocket science, but if you follow the advice we have given today you're going to have less stress. It's a convenient way of solving your temporary cash flow issues until payday comes around.